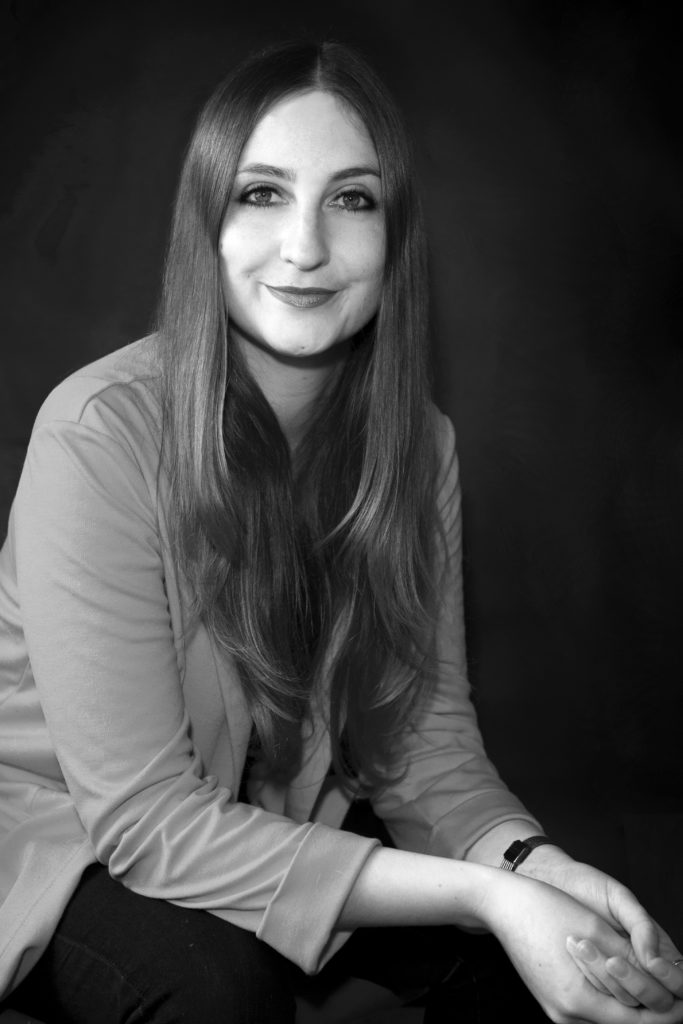 Hi there and welcome to my portfolio
My name is Anne Morris and I have been living in Manchester since August 2020 working as a freelance Graphic Designer.
I was born and raised in Berlin Germany. I blame the vibrant street art scene of Berlin for my never ending admiration for art and design. That is why I chose art as one of my Honors Courses when I did my A-Levels. Back then I focused on photography and videography.
After getting my High School Diploma I went straight ahead and completed my three year apprenticeship as a Graphic Designer. Or as we say in Germany: "Staatlich geprüfte Mediengestalterin für Digital und Print Fachrichtung Konzeption und Visualisierung (IHK)". Which literally translates to: "State certified media designer for digital and print subject area conception and visualisation (Chamber of Industry and Commerce)".
During my career in Berlin I worked for three agencies with different focuses. I was able to expand my skillset and take on more and more responsibilities. I created hundreds of diverse print products like brochures, leaflets, business cards, posters, invitations etc. I worked closely with extern production companies in order to deliver flawless print documents, as I used to be in charge that every file was on brand and print-ready.
Over the last view years I also gained more confidence in creating digital products like websites using CMS and photo and video content for social media.
Being a Graphic Designer for over nine years now I have learned that I welcome challenges and love to learn new techniques and programs. I am thriving when working in a team and love to put all my energy into projects in order to bring my clients' visions to life. When my clients are happy I am happy. Simple as that.
Where do I get my inspiration from?
Other artists and designers. Luckily social media is full with talented people with unique styles. I actually have a library on my phone with designs I love. I also take pictures of outdoor campaigns. When I lived in Miami I would regularly visit Wynwood the street art district. There are many galleries with changing exhibitions. Warms my designer heart just thinking about it. I can't wait to properly discover Manchester's art scene.
LOGO DESIGN

---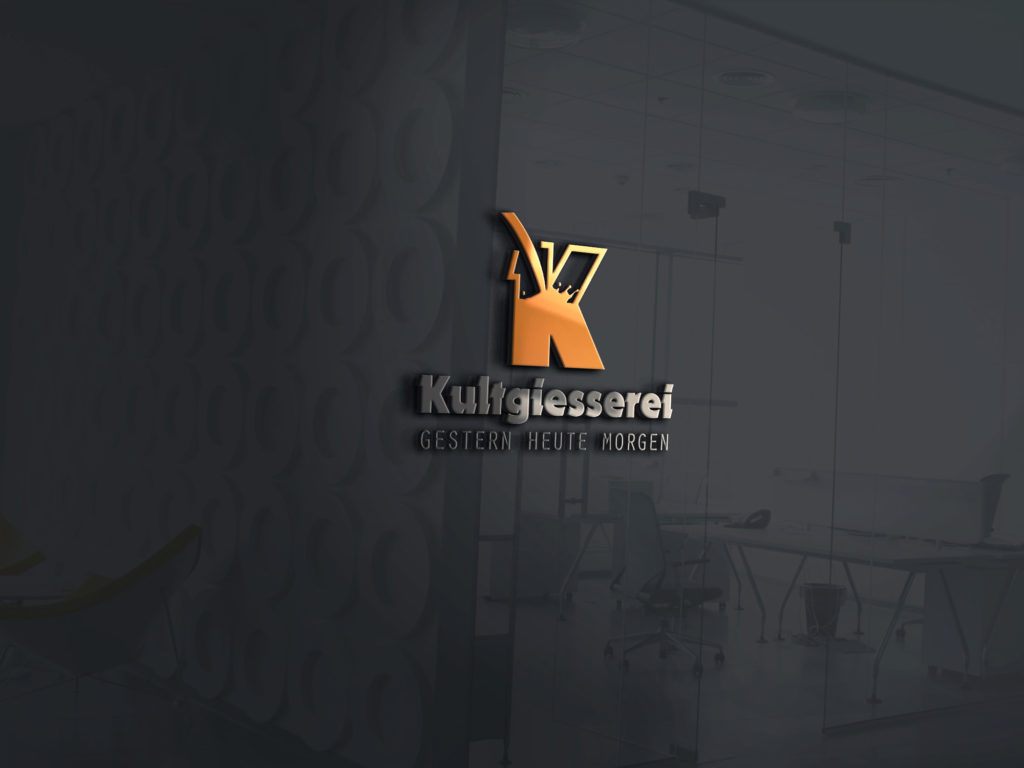 KULTGIESSEREI e.V.
During my time as a freelancer in Miami I had the opportunity to reach out to multiple non profit organisations such as Kultgiesserei e.V. They just launched and had no idea how to identify themselves.
At this point all I knew was, that they plan on hosting cultural and creative events. That is why I chose orange as a key colour for their identity, as orange stands for creativity and joy. Since the location is a former iron foundry, I decided to fill the "K" with liquid in order to embrace the historic location and to illustrate the joy that will fill people when they visit events hosted by Kultgiesserei.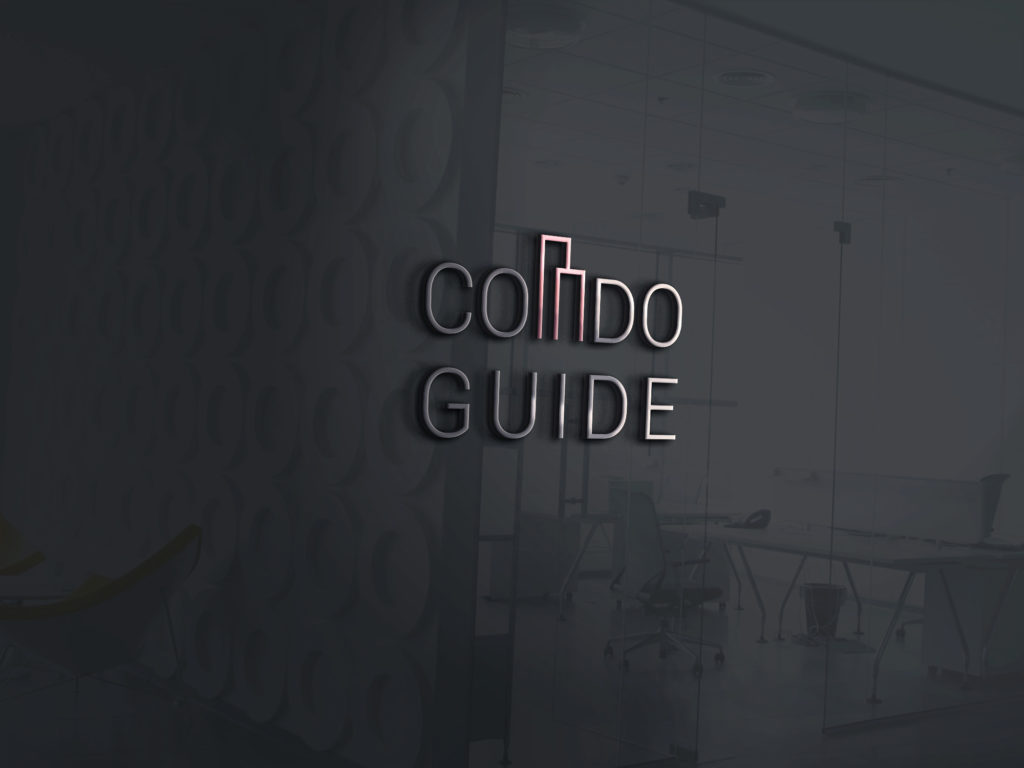 CONDO GUIDE
I designed this logo for a real estate agent based in Miami. My client wanted a simple and modern looking logo which highlights her expertise in selling condo apartments. That is why I transformed the letter "N" to a skyscraper shape.
I also designed her business cards and helped her with her social media presence.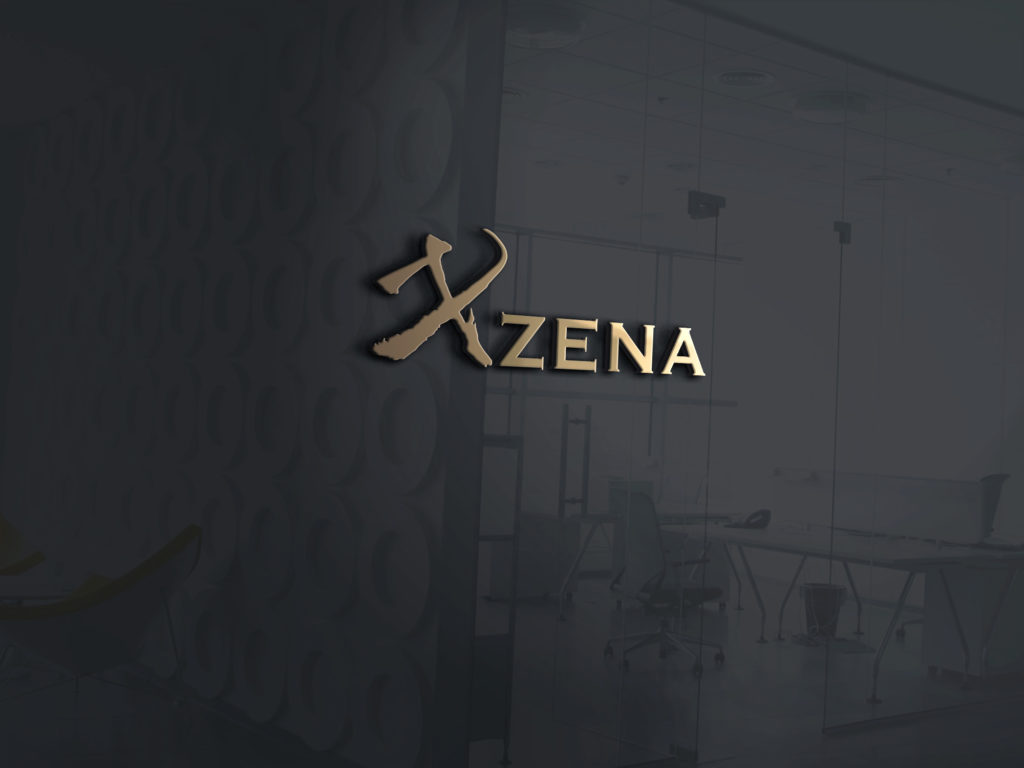 XZENA
Xzena is a German based fitness brand founded in 2019. The founder wanted a premium looking logo that also includes a "Gym Warrior" vibe. The "X" is channeling that warrior vibe with its prominent structure and dynamic swing. The other letters are subordinate to the X but still bold.
I also helped with outdoor photo shootings by finding fitting photo locations in Miami and taking pictures/short clips for Xzena's social media channels.
H

PRINT DESIGN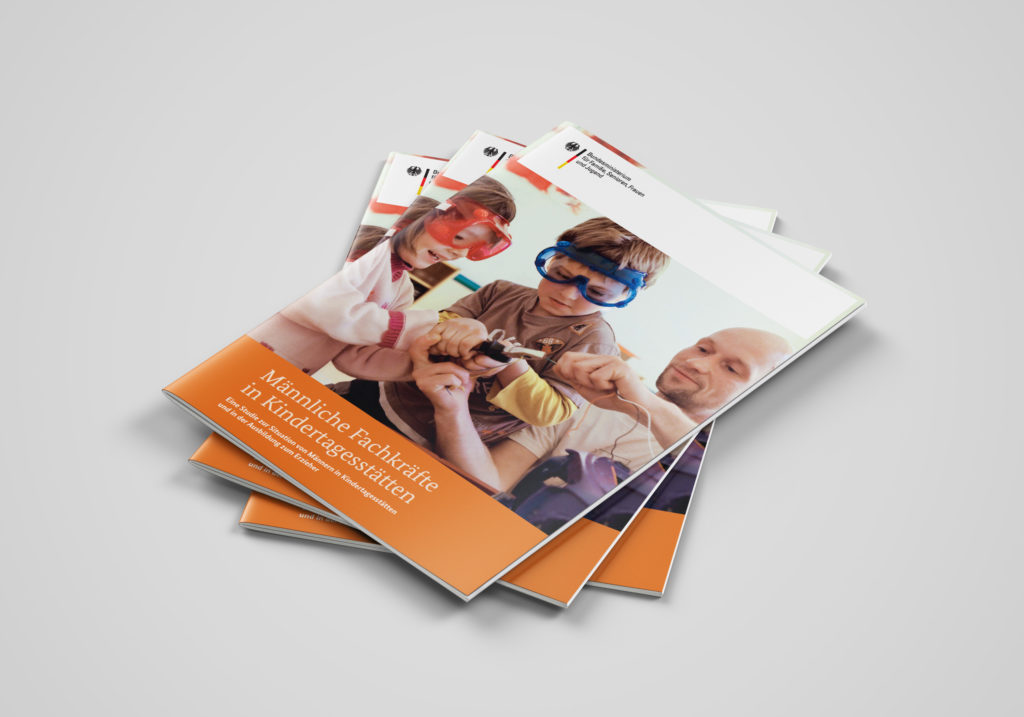 Brochure Design
This brochure represents hundreds of publications I designed (Id) for The Federal Ministry for Family Affairs, Senior Citizens, Women and Youth from 2011 to 2015. During that time the ministry had two major corporate design updates. I knew the guidelines in and out and made sure that every publication made in our agency was on brand and print-ready.
I created brochures from 20 to 180 pages filled with complex tables, charts and infographics – which I also designed – to illustrate complicated study results. In order to work as clean, efficient and flawless as possible, I always use Master Pages, Baseline Grid, Paragraph and Character Styles.
The Ministry makes a point of barrier-free communication. That means, that every publication available online is optimized for screen readers. Thus people with visual impairment are able to get all the information they need. It was also my job to prepare the InDesign documents accordingly and further edit the PDF with Acrobat Pro in order to meet the barrier-free guidelines.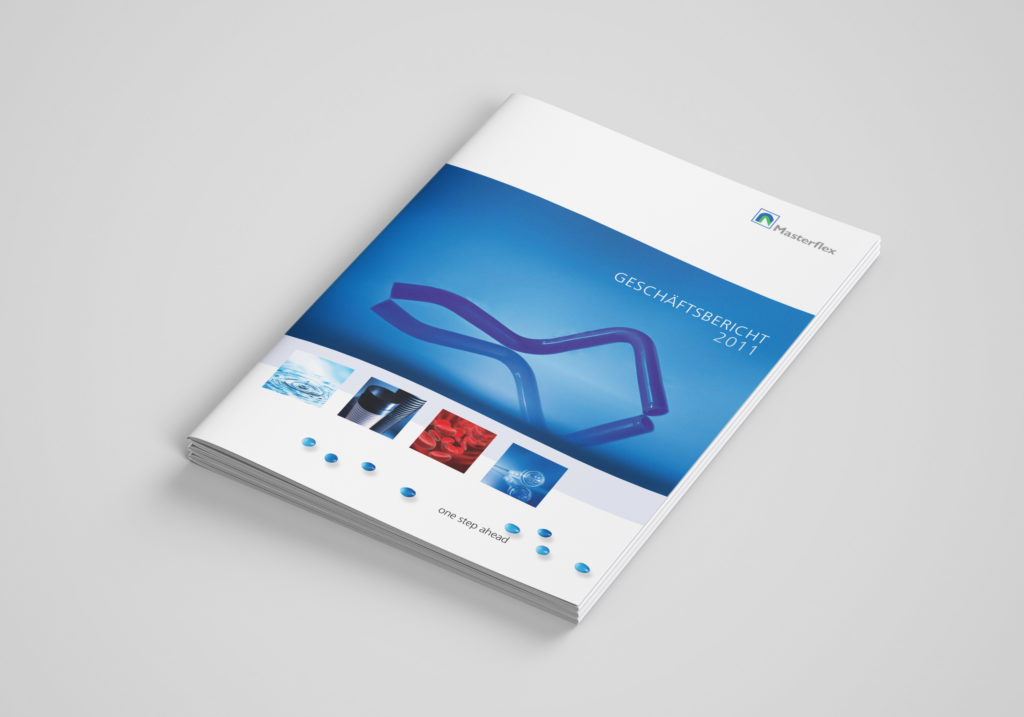 annual report
The Masterflex SE Annual Report is a 100+ pages business report, where the design would change every year, but 2011 is my personal favorite. I was responsible for typesetting, imagery, photo editing and final artwork. The pictures as well as the water drops on the title were embellished with a glossy finish. I was also in charge of creating the quarterly and half-yearly business reports.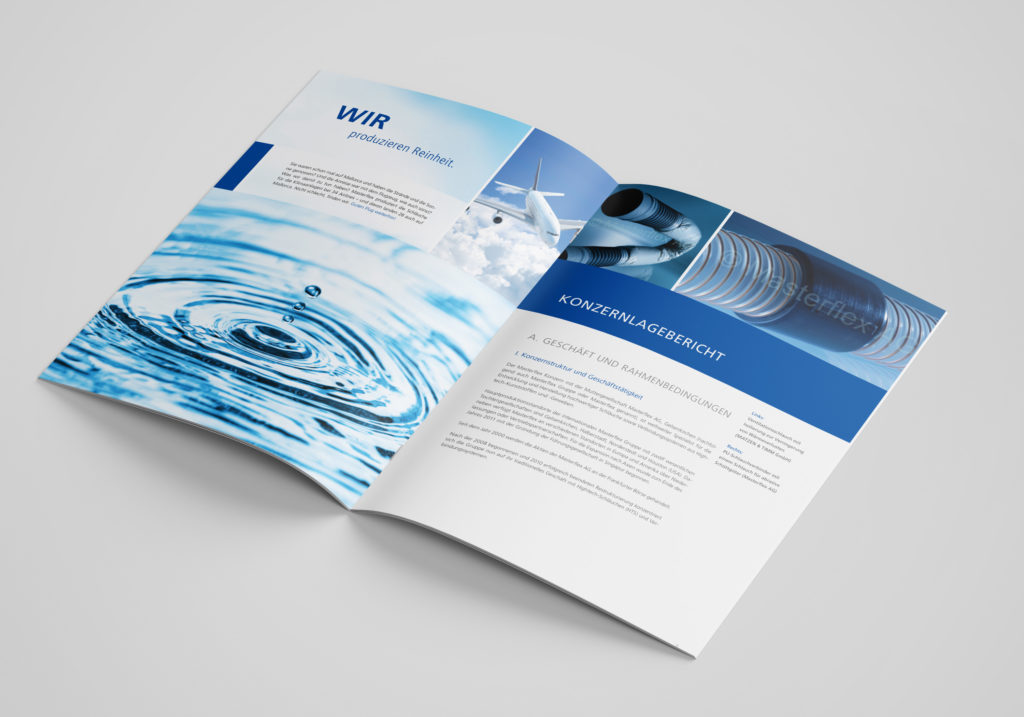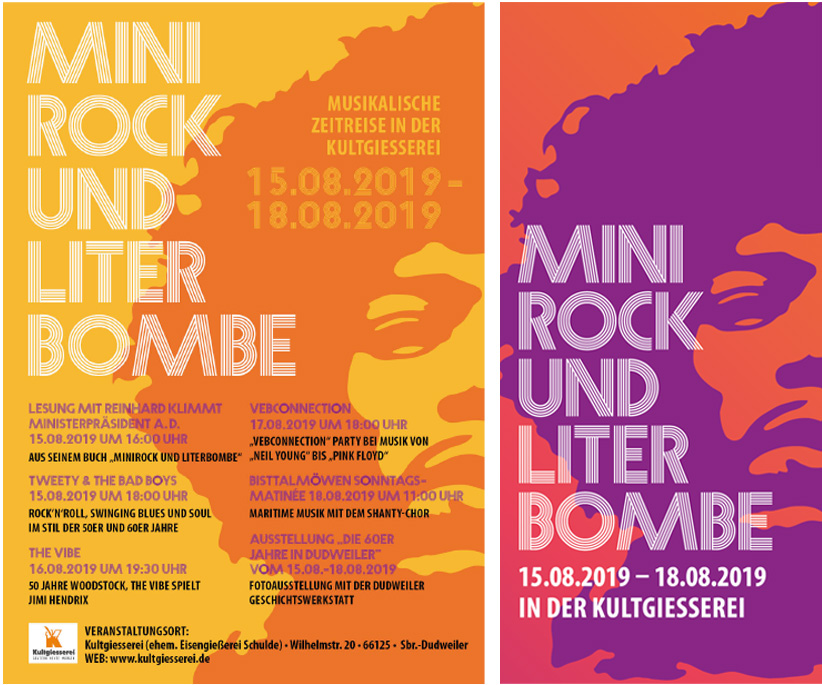 Poster and Leaflet Design
I designed these print products for an event hosted by Kultgiesserei. It was a 60ies themed music event which also included an exhibition. In order to make these layouts stand out, I chose bright colours and created a Jimi Hendrix silouhette (Ai), so that the viewer knows what the event is about, without even reading the copy.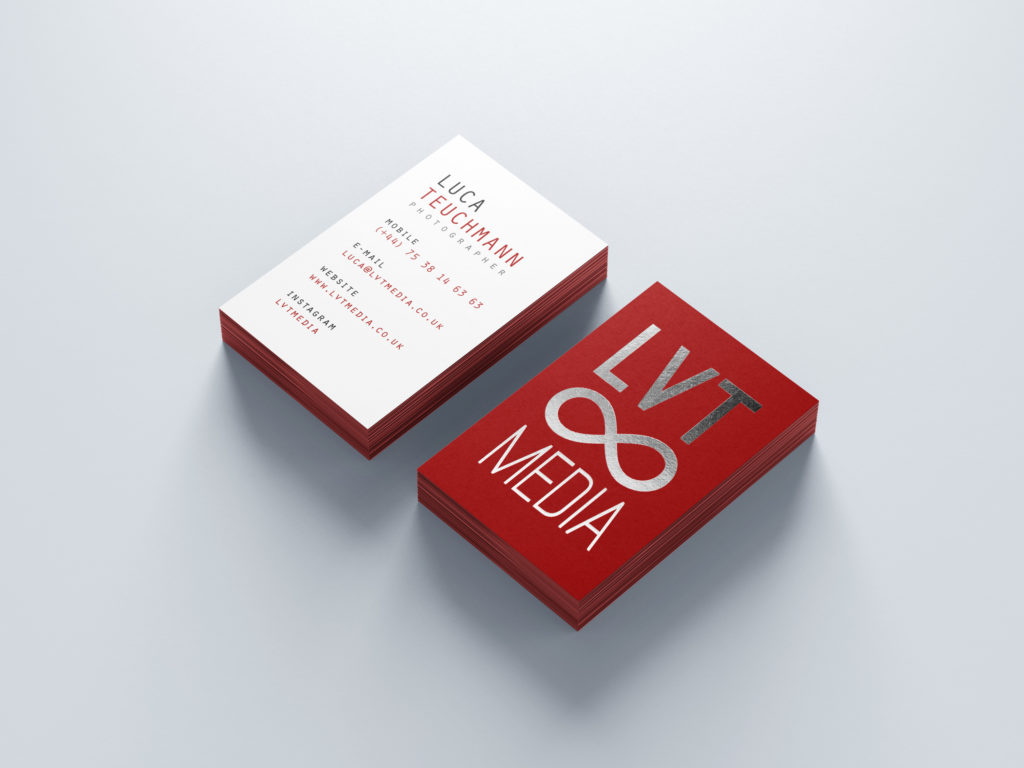 Business Card Design
Designing business cards or business papers in general is a wonderful task, since business cards in particular give the very first impression of your business. And to make a good first impression is so important. The LVT MEDIA business card stands out with its saturated red and the company name claiming the whole front.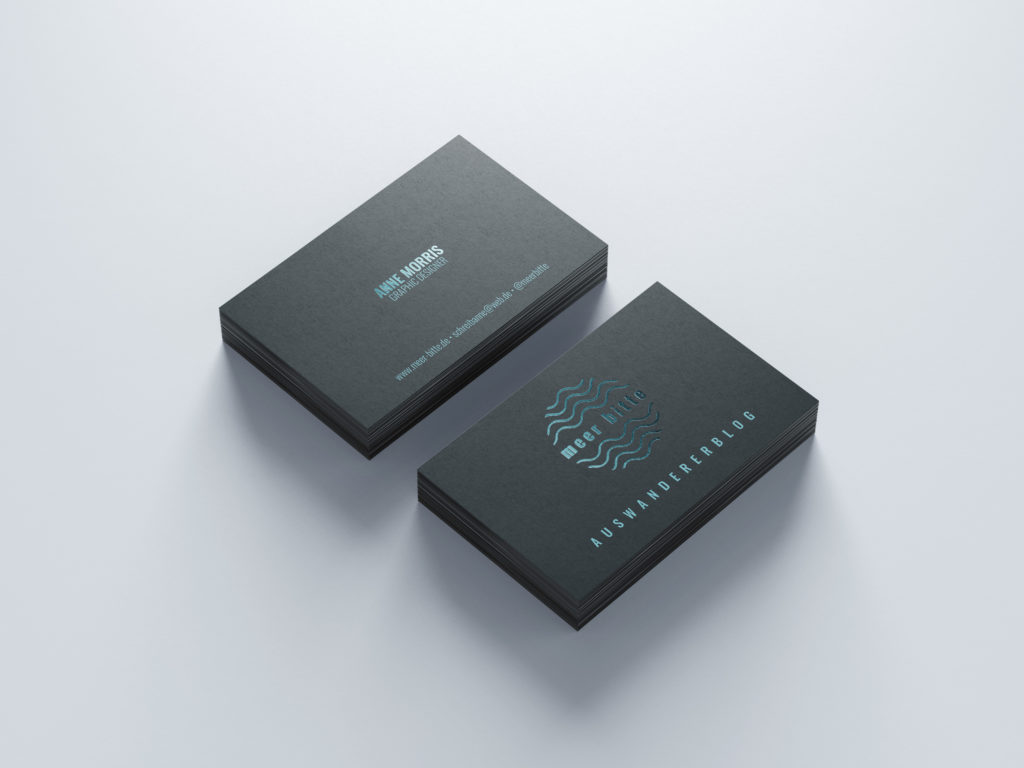 Business Card Design
When I moved to Florida in 2016 I started a private blog. I wrote about my life as an expat in the USA and cultural differences. In order to write accurate and informative articles I did my research on specific topics and went out to take fitting pictures, which I enjoyed the most. "Meer" means sea in german, that is why I chose waves as a key element for my logo. The waves surround the sans serif font and create a nice contrast of shapes, which in turn symbolises the differences between my life in Germany and the USA.
f
Web Design
Online Shop Design
I designed this online shop for Tea Brews with Shopify. I chose a modern and clean template to amplify the brand's modern looking product. I designed the logo, too and assisted the photographer as well. Together we created a preset in Lightroom in order to establish a consistent imagery.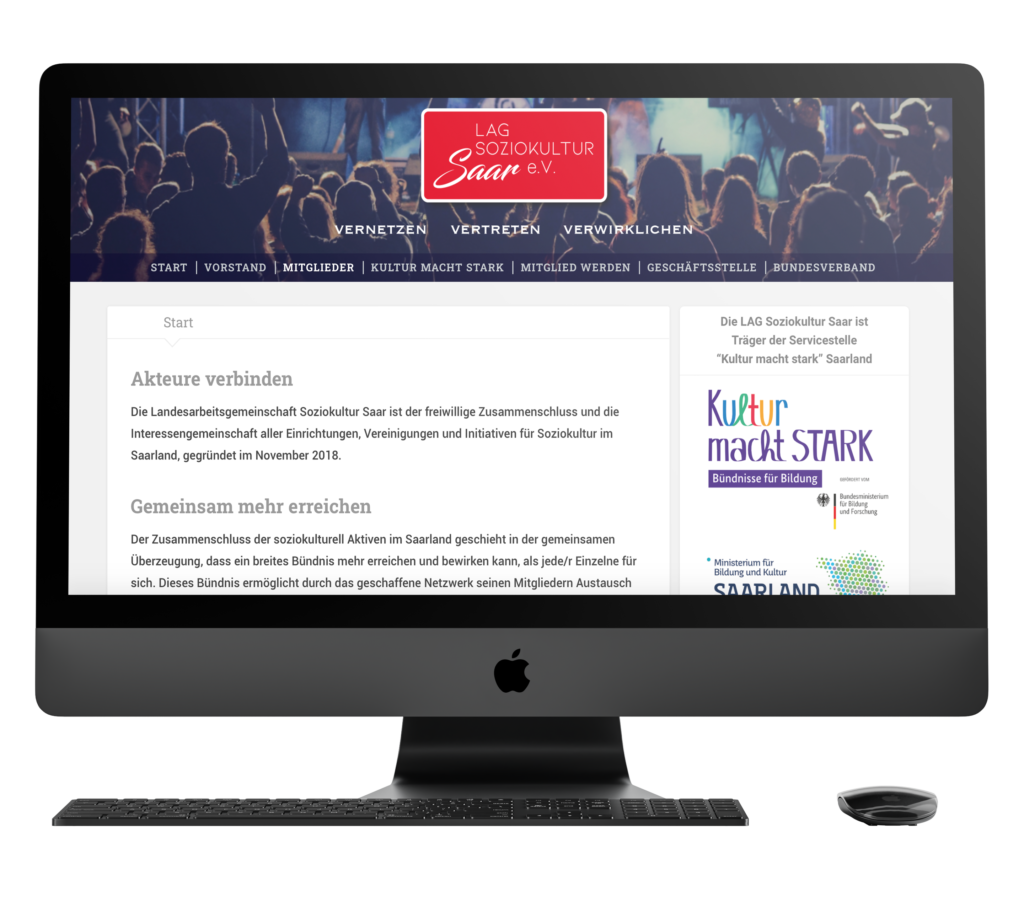 Web Design
I designed this website for LAG Soziokultur Saar e.V. with WordPress, based on a WP template. I adjusted the screen layout according to my client's briefing. Therefore I had to add code (CSS). Since it is a non profit organisation it is important to create a serious and trustworthy design that also shows some character.
H
Photography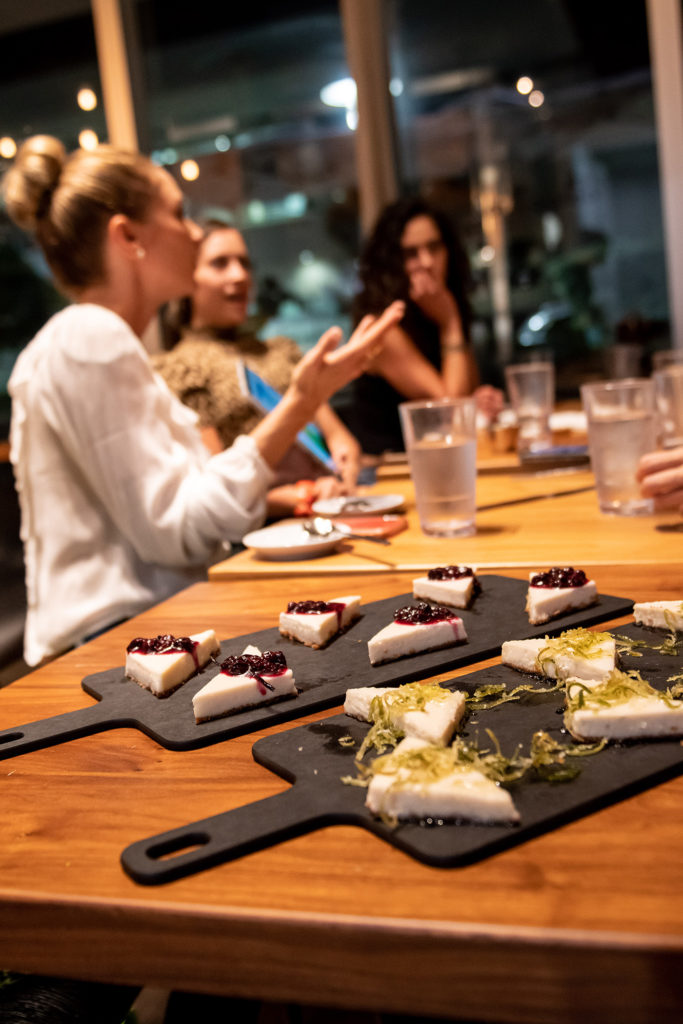 Event Photography
Bianca Abbot and Monika Arenas hired me to document their promotional dinner for their Luna Fast Holisitc Fasting Program. Since this event was dedicated to nutrition and health, I chose to set my focus (literally) on the food.
Nevertheless I still wanted to capture the educational aspect of this evening as well, and I think this picture reflects that.
During my time as a Graphic Designer at A Vitamin GmbH and Werbespitze GmbH I was always in charge of documenting company events like kick off events for example.
Client: Luna Fast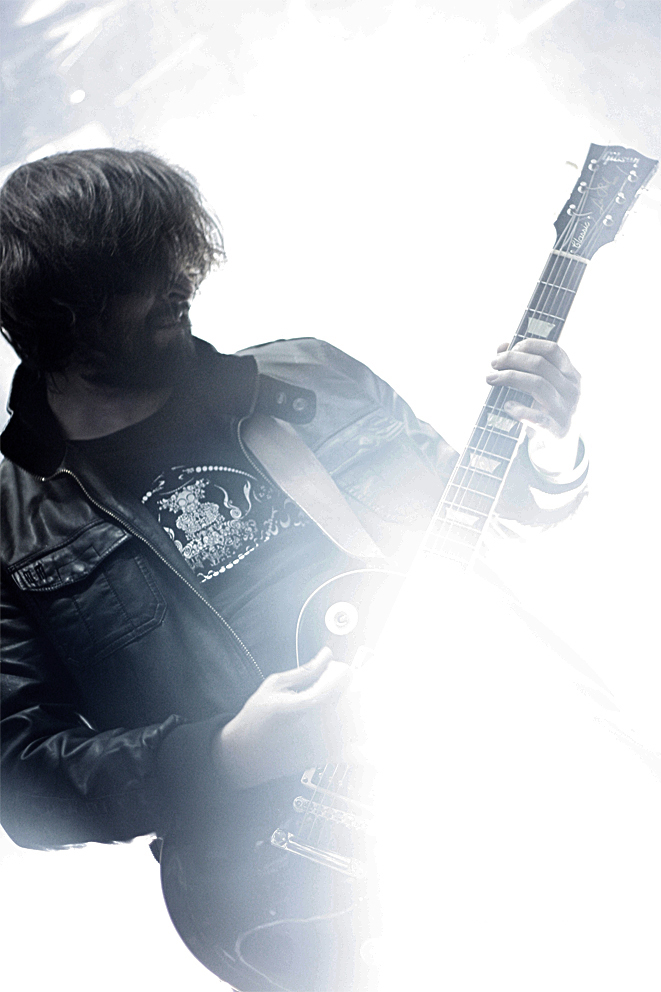 Concert Photography
From 2008 until 2013 I used to take concert photos on a regular basis and write concert reviews, which I published on, believe it or not, myspace… good old days.
I mainly took pictures from local bands in Berlin like Samavayo, 5Bugs, Nihao, Summer State etc. I loved the challenge to work with elements beyond my control, like lighting and movement for example.
That is why concert photography captures pure and raw moments you simply can't arrange yourself.
Band: Samavayo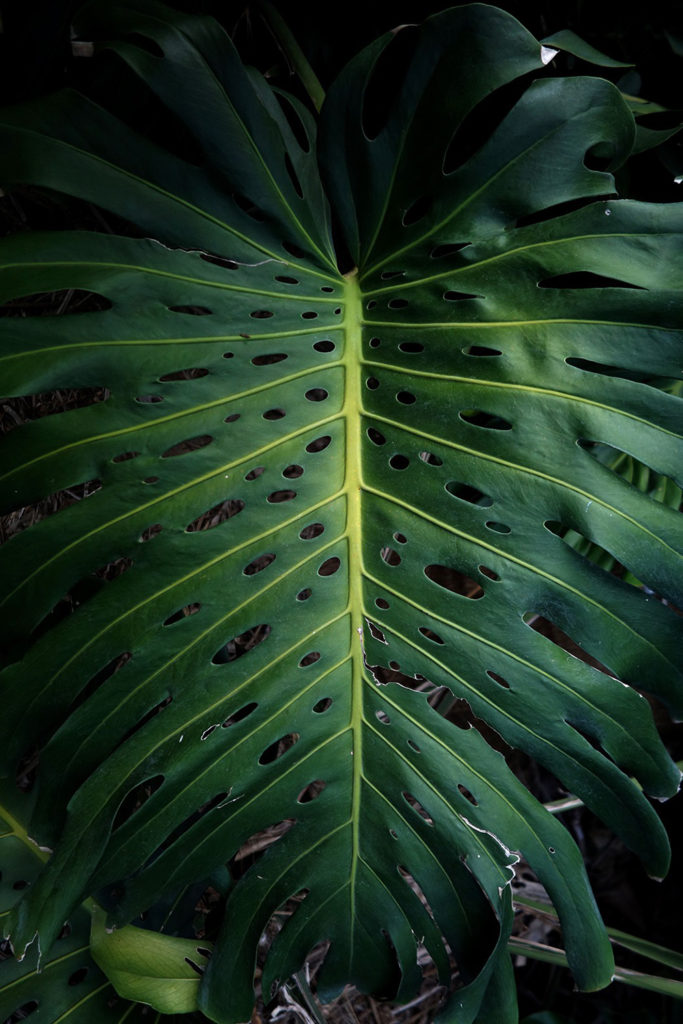 Nature Photography
When I moved to Miami in 2016 I had the chance to live in a completely different flora and fauna. Of course I had to take thousands of pictures in order to capture all of mother nature's artwork.
This close up of a Split Leaf Philodendron is one of my favorites, because it shows in great detail how this leaf is built.
Location: Fairchild tropical Botanic Garden in Miami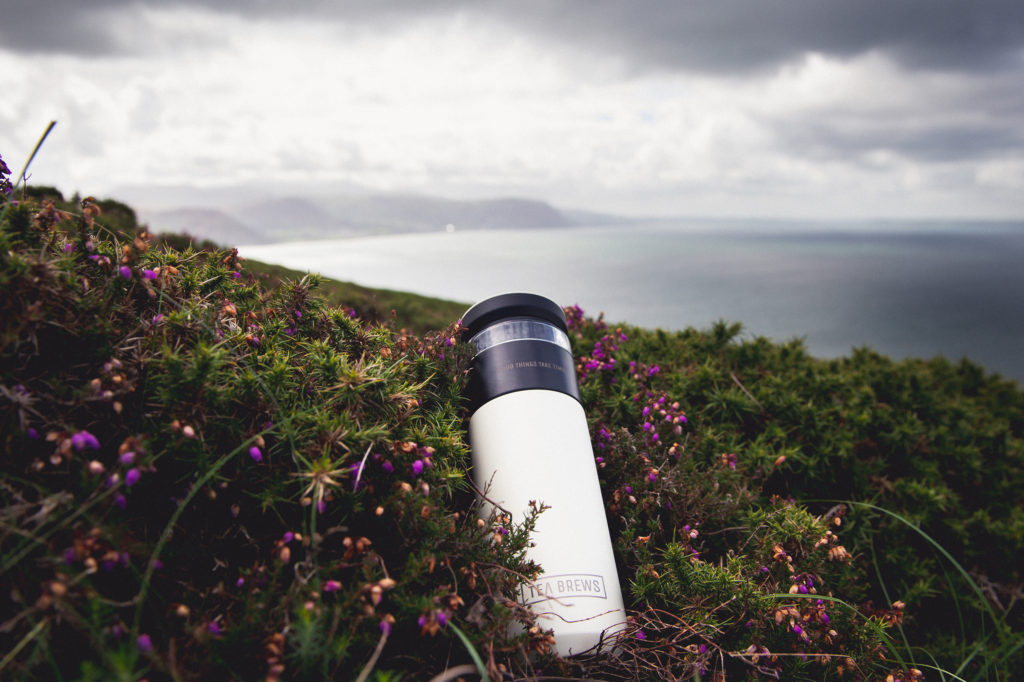 Product Photography
In Summer 2020 I reached a personal goal and launched my own online business. After a thoroughly executed research I found the perfect product in order to build a new brand – TEA BREWS.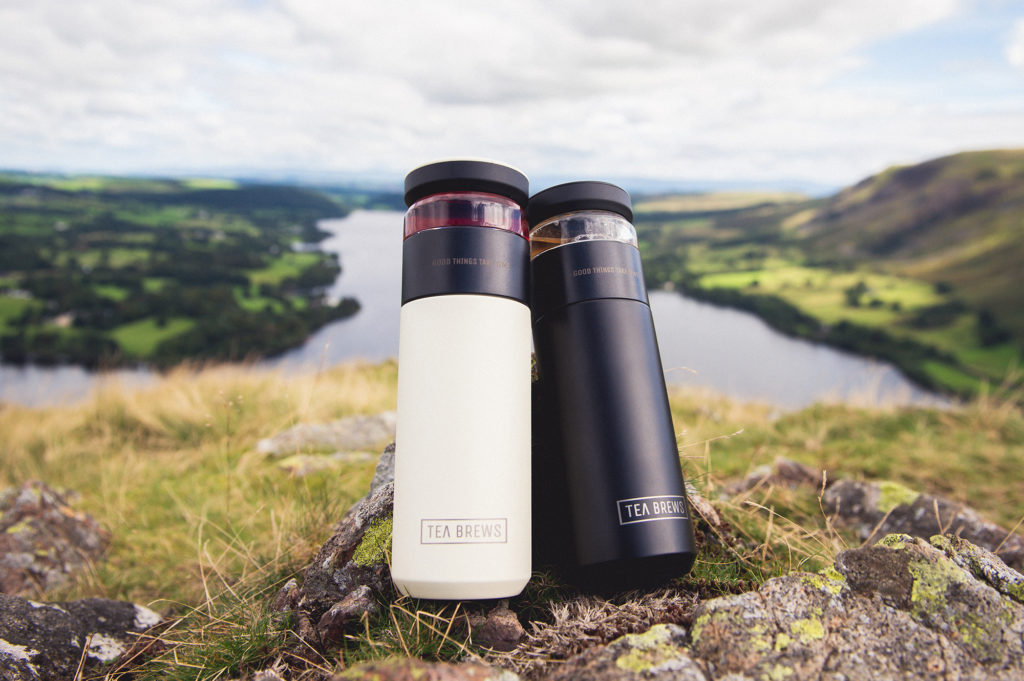 These promotion pictures – for the website and social media – taken by my partner and photographer. We chose the locations together and I was responsible to compose the setting and arrange the tea bottles. We edited the pictures and created a special preset in Lightroom in order to create a consistent imagery.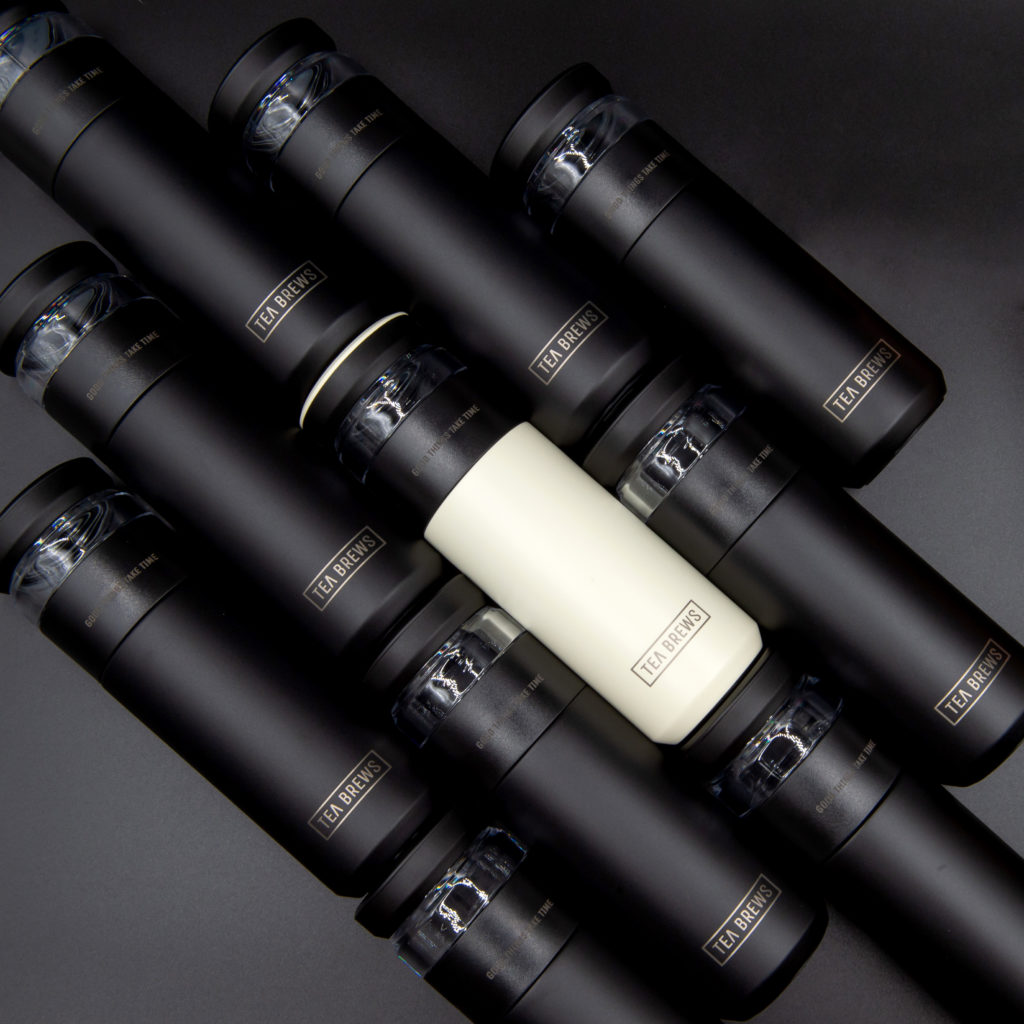 Ever since my partner and I launched TEA BREWS, we also use Instagram as a marketing tool. We create content like the picture on the right ourselves. Here I had to edit my hand out of the image, because I needed to prevent the bottles from rolling around.
I already learned about the importance of community management with my personal Instagram account (@meerbitte) which is connected to this blog. I started it when I moved to Miami and managed to engage with the expat as well as the travel community.
Redesign
Following I redesigned three popular logos in a private project in order to show how I see those brands.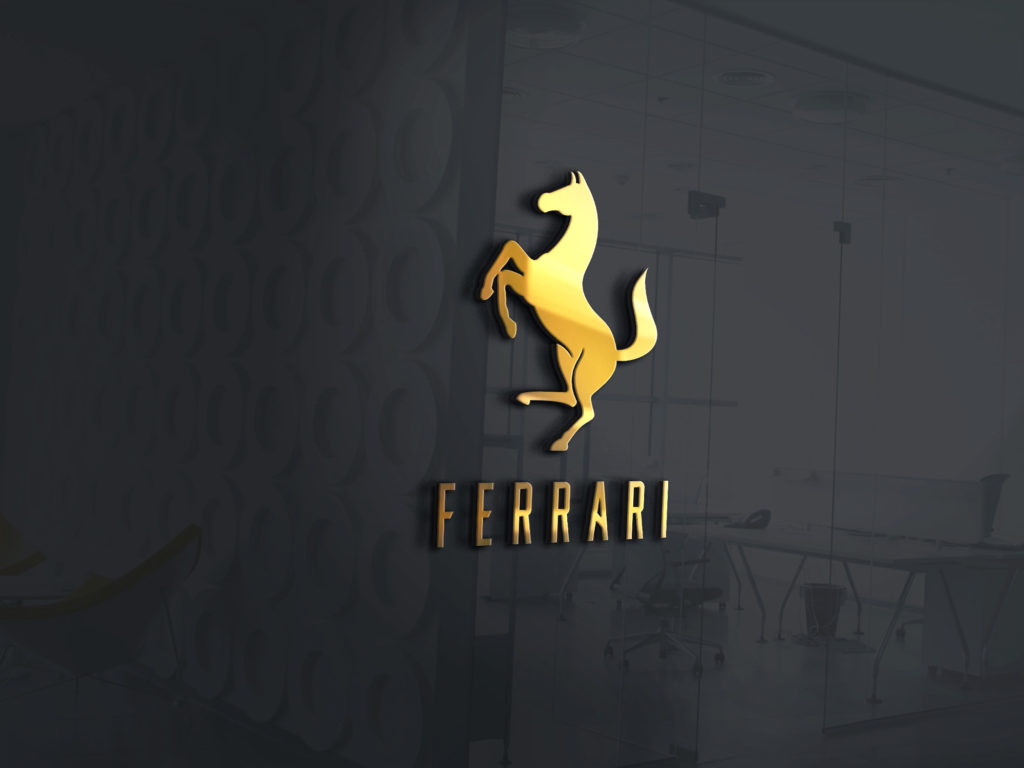 Redesign Ferrari Logo
I tried a more modern approach since Ferrari is building modern looking cars as well. The iconic horse is still the center of the logo, but with a simplified look. The font supports the modernised horse while the bright metallic yellow still represents Ferrari.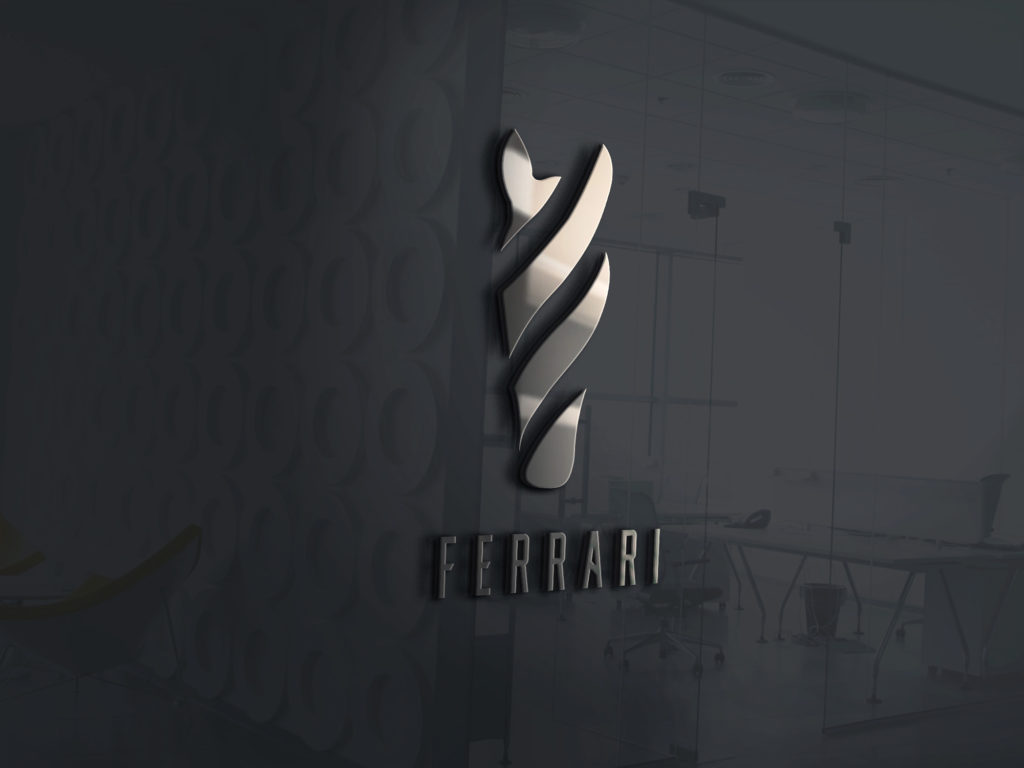 Redesign Ferrari Logo II
I created an even more abstract logo in order to really create something new. This horse head consists of four slightly curved stripes, which represent tire profile. So we still have a horse themed main element, that now includes a vehicle part as well. The sans serif font creates a nice contrast to the soft curved horse head. In order to make the logo timeless I chose a dark metallic grey.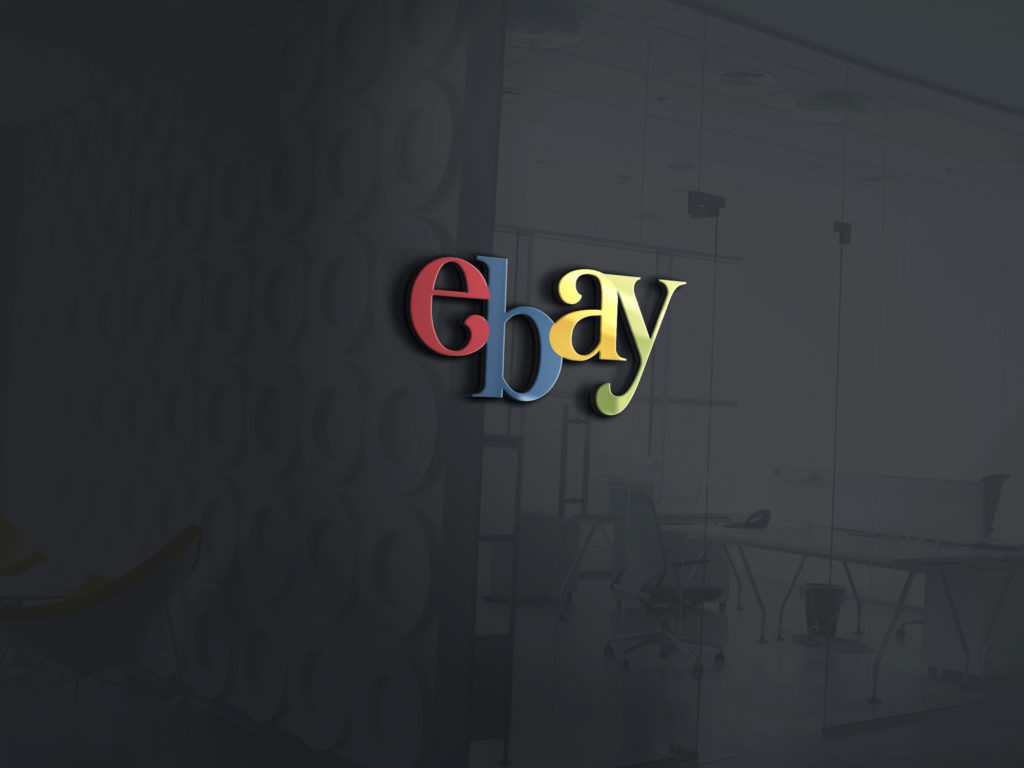 eBay Redesign
For this redesign I got inspired from ebay's previous logo, where the letters are floating. I think this dynamic vibe is what characterises eBay the best. The colourful letters are now darker and more serious, while the font is adding character.
Marks & Spencer Redesign
The current M&S Logo lost its character in my opinion, that is why I wanted to create a logo that celebrates the long history of Marks & Spencer as well as the experience you have when you shop your groceries at a Marks & Spencer market. That is the reason why I chose a vintage looking frame that could also work as a sign. The font supports the vintage vibe and highlights the long history behind Marks & Spencer.
Illustration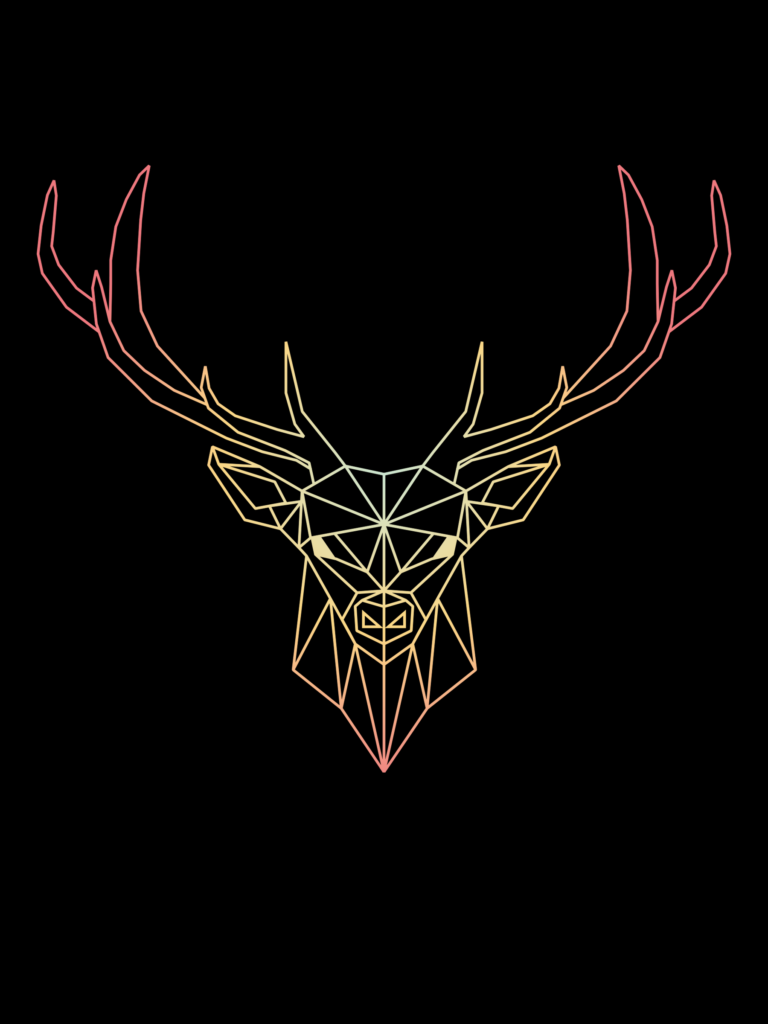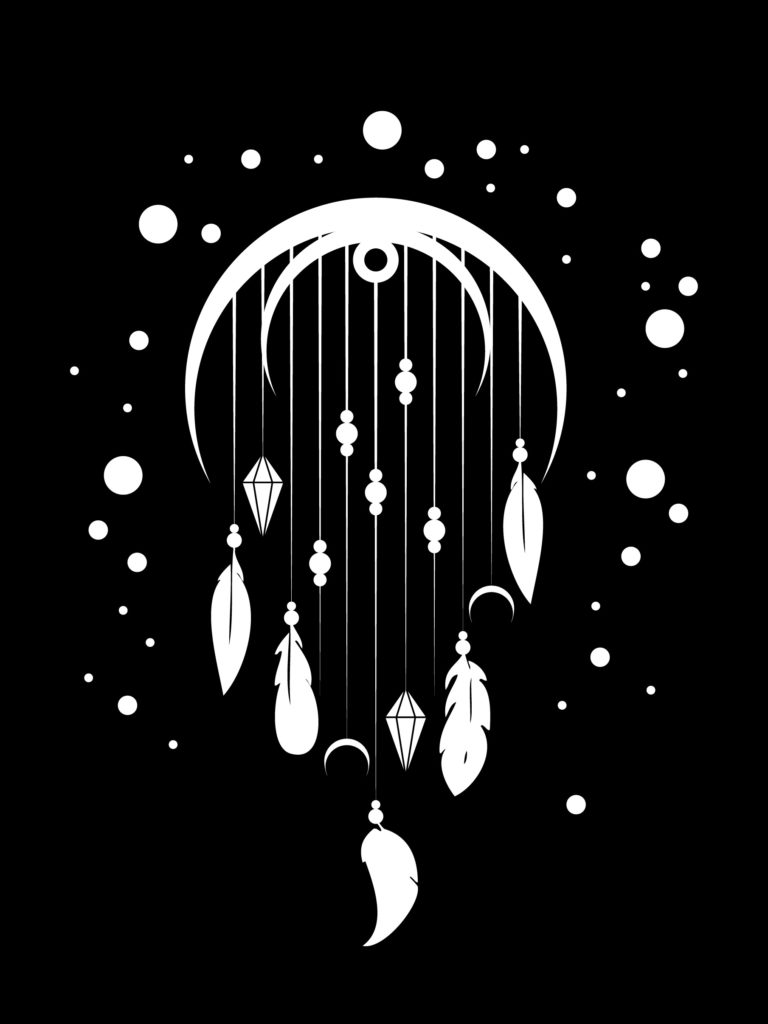 Video Editing
H
Credentials
Clients
Employers